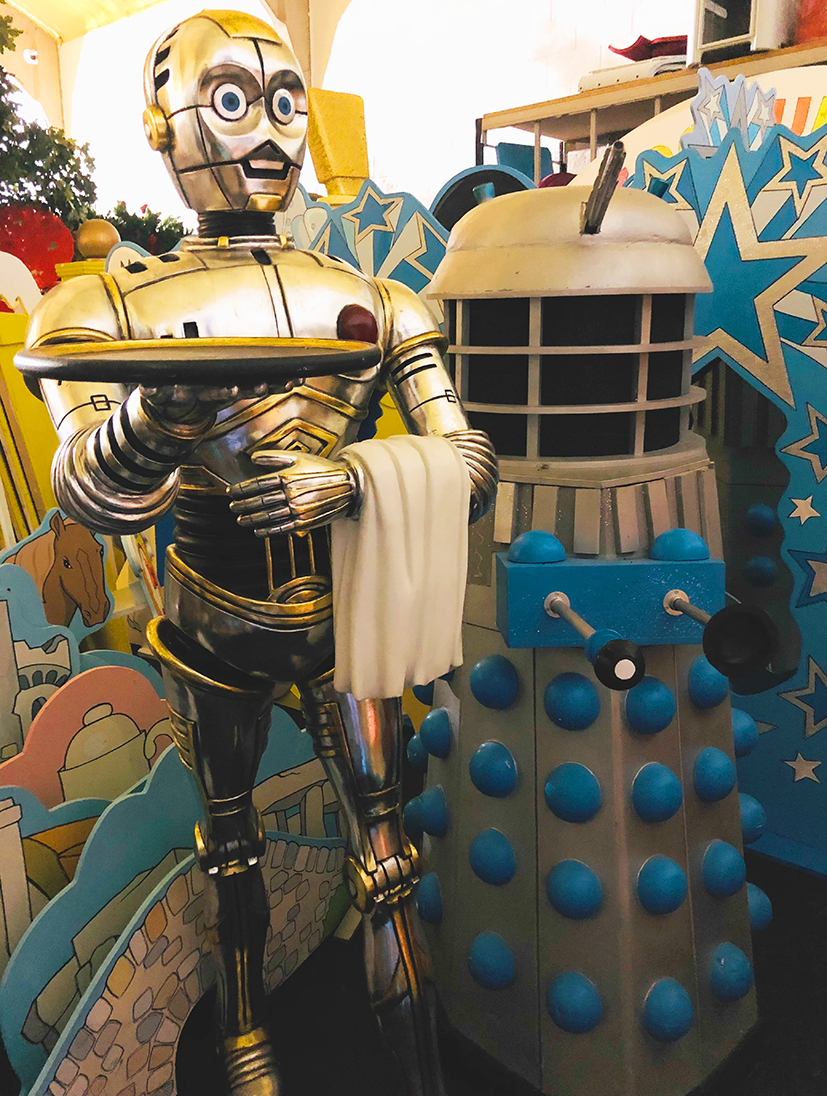 Over the last few months Prop Dead Gorgeous has been out and about in the local community helping out and it's been a pleasure doing our bit where possible.
With schools now open and the need to crack on with children's education at an all time high, many schools have been using our event props to engage their youngsters in a fun, informative and educational way. What better way to teach youngsters about Ancient Greece than by bringing in a giant Minotaur and Snake Hissing Medusa Head – that's certainly a talking point for sure! Or how about for all those media and film buffs a 7ft Dalek to get the class's attention!
We have any theme you can imagine, from Olympics and Sports, Around the World, Literature, Nature and Conservation, Art & Design, Historical Events, Science and a thousand other things besides. We also have Costumes, Mascots, Special Effects and even Fairground Stalls and Games for any charity fund raisers you might be planning!
So if you are a local school based in Dorset and would like to borrow some props completely free of charge then contact me at kitty.ebdon@craftyartyworld.com