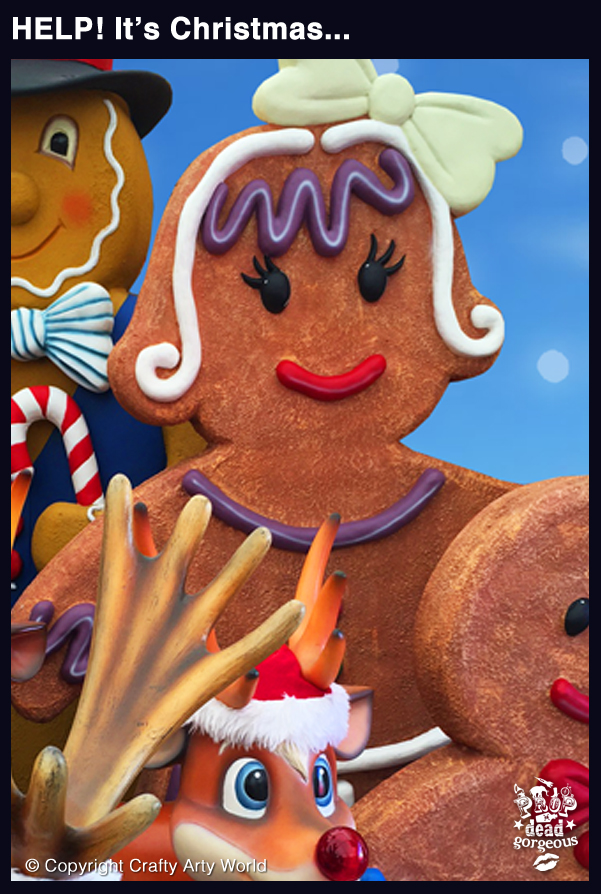 With just 78 days to go until the big day, the halls are already decked with holly here at Prop Dead Gorgeous…
We know how busy our clients are all year round, and sometimes when a budget is finally signed off, it can often be a time of last minute decisions, and the feeling of 'help it's Christmas' comes swiftly to mind!
Why not let Prop Dead Gorgeous come to the rescue?  Prop hire, theming and event styling are what we do, and with 'party ready' festive packages raring to go at affordable prices, it's not too late to theme out your venue and end 2016 with a boom!
Want something bespoke?  Then why not use our 'in house' scenic painters and sculptors to create something truly special at often the cost of a normal prop hire.  Just send us a drawing, photo, back of a crisp packet sketch even, and we will bring your vision to life! It's really that easy.
Don't forget the finishing touches either – it's all about the detail. In fact here at PDG,  we are so 'into the detail' we have won numerous awards for our beautiful sets and Purple Apple Awards for our retail installations.
So if you're interested in knowing more or want to chat over a few ideas, get a quote or vist our beautiful new showrooms for inspiration, then call 01300 345310 or email us at gemma.taylor@propdeadgorgeous.com