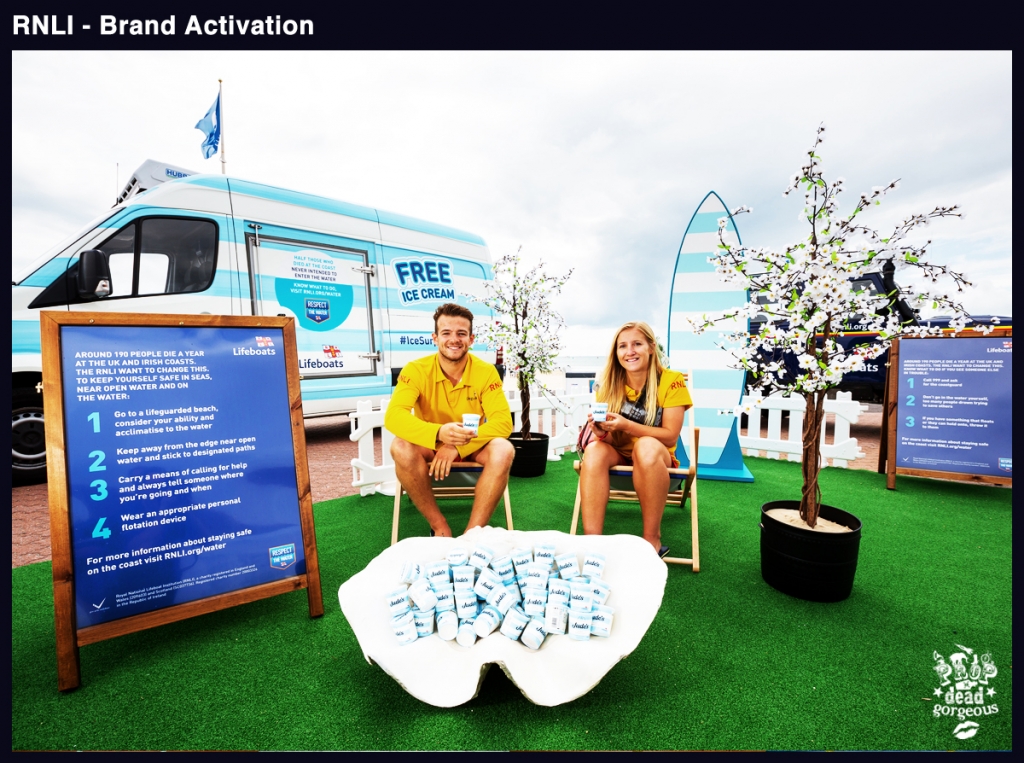 Prop Dead Gorgeous offers a huge selection of props to hire, including life size models, artificial foliage, furniture, backdrops, showsets, costumes and grottos as well as custom made items for promotions, retail displays and brand activations!
So we were delighted when the RNLI contacted us to provide bespoke props for their 'Respect the Water' drowning prevention campaign this Summer.
Around 190 people die in British and Irish waters each year and the RNLI is aiming to see that number halved in the near future. In fact, half those who die at the coast never initially intend to even get wet – a sobering thought.
The campaign includes 'Respect the Water' adverts across cinemas, on billboards and even in radio stations as well as free 'Jude's' ice cream given to the public throughout August weekends in various locations across the UK. For more details on the RNLI, visit www.rnli.org
For more details on prop hire, bespoke installations or to visit out showrooms contact: