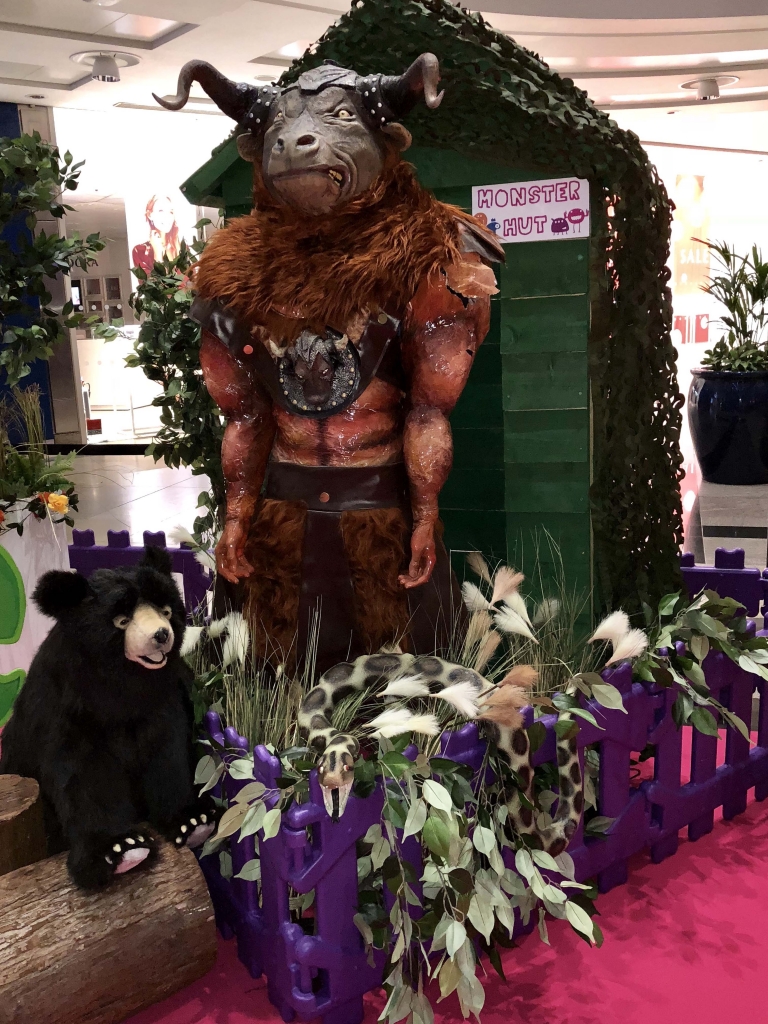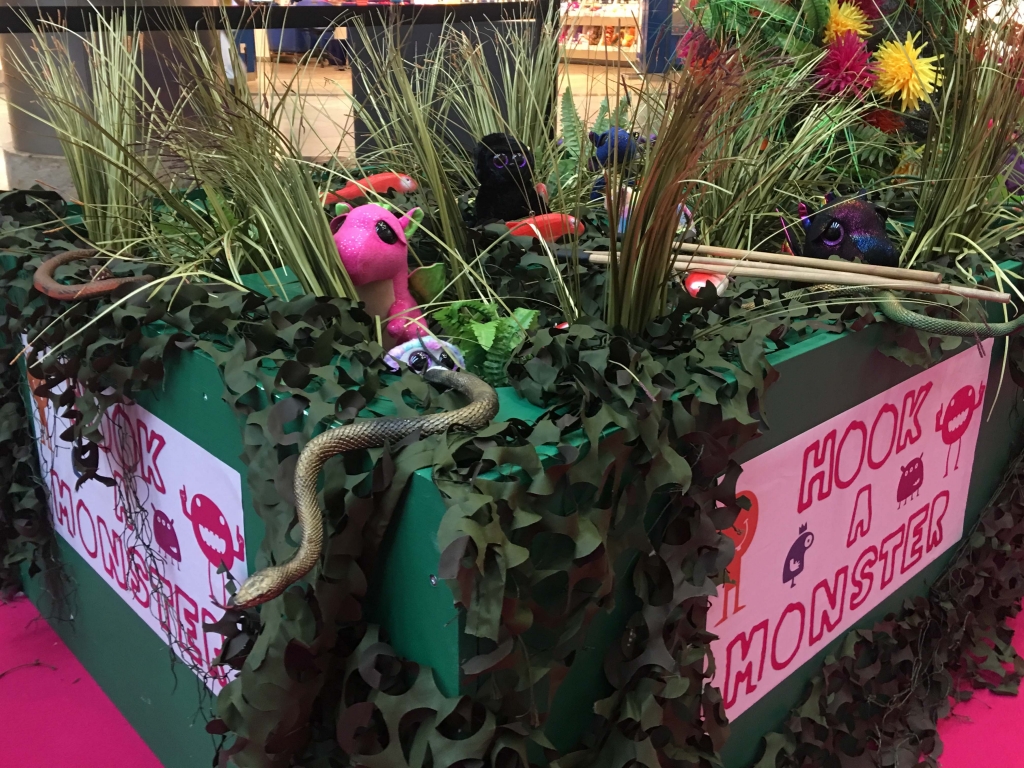 FUND RAISING FOR CHILDREN
Prop Dead Gorgeous is delighted to support Great Ormond Street Charity Event, ONE GREAT DAY across shopping centres in the UK, providing fun, engaging and interactive props including a Monster Hut and Hook a Monster Pond! Needless to say all have proved a big hit with the eager participants!
Established in 2014, One Great Day is Great Ormond Street's UK wide annual charity fundraiser, raising money and support for Great Ormond Street Hospital Children's Charity and another local children's charity close to the heart of each community.
In fact it's also a registered charity too and was initiated by parents whose son received care at Great Ormond Street Hospital. Their aim is to inspire, engage and empower communities to make a difference by getting involved in a series of local fundraising events held within each shopping centre across the UK on ONE GREAT DAY!
So far the charity has raised over £400,000 for more than 90 different children's health charities across the country and if you would like to know more how you can help, visit their website on www.theonegreatday.com
To find out more about www.propdeadgorgeous.com or to visit our showrooms contact: Gemma Taylor on 01300 345310 or email: gemma.taylor@propdeadgorgeous.com