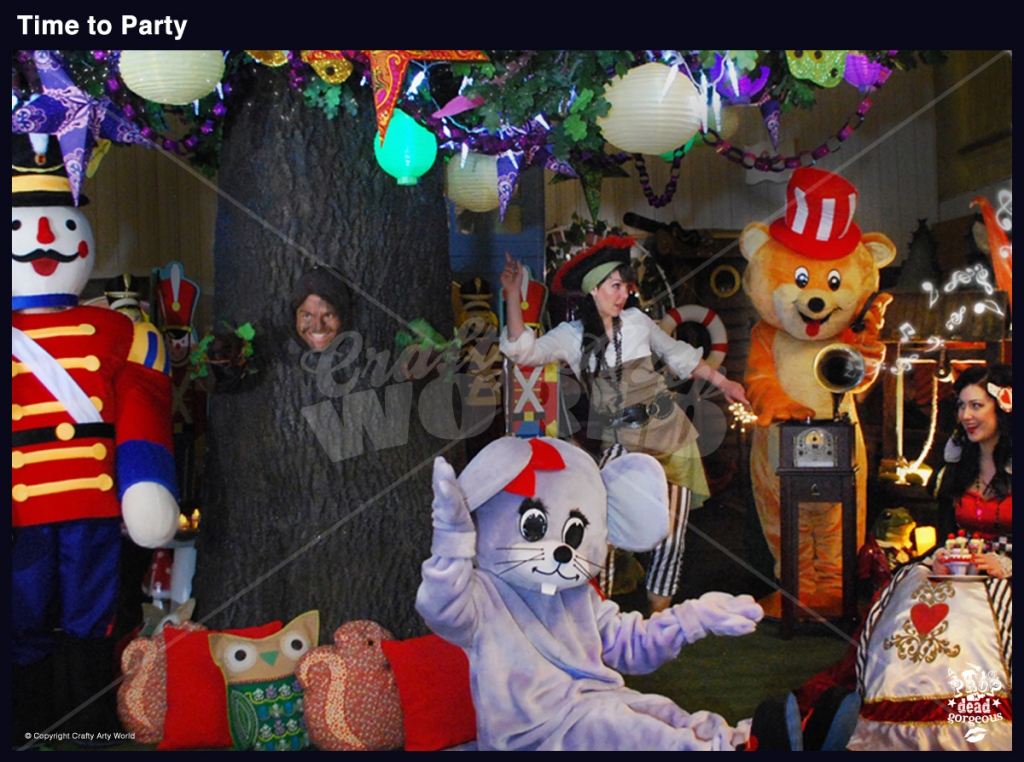 Here at Crafty Arty World International, we recognised a major gap in the market for AFFORDABLE themed prop hire and event design – hence Prop Dead Gorgeous was born!
PDG is a cutting-edge event prop hire and theming company which owns, designs, creates, builds, sculpts, paints and installs hundreds of exciting installations for both children's and adults events, throughout the UK and Internationally.
Our exciting new website has been designed to showcase what Prop Dead Gorgeous is all about – spectacular props and breath taking theming bringing your event to life without exhausting your budget! In addition you will find a catalogue of our ever growing themes, an upcoming dates calendar so you can plan your prop hire in advance, a gallery as well as the latest news and updates!
Here at Prop Dead Gorgeous we manage the entire prop hire process, from 'one off' bespoke designs to large and smaller scale installations for both adult and children's events.
So whether it's a private party, corporate event, retail promotion, brand launch or wedding, our warehouses and showrooms, which are bursting with life sized models, showsets, backdrops, artificial foliage, grottos, thrones, furniture, costumes and so much more, are waiting and ready to bring your vision to life!
P.S. Don't forget to look at our new showreel too – parties, promotions and props that make you 'Happy'!