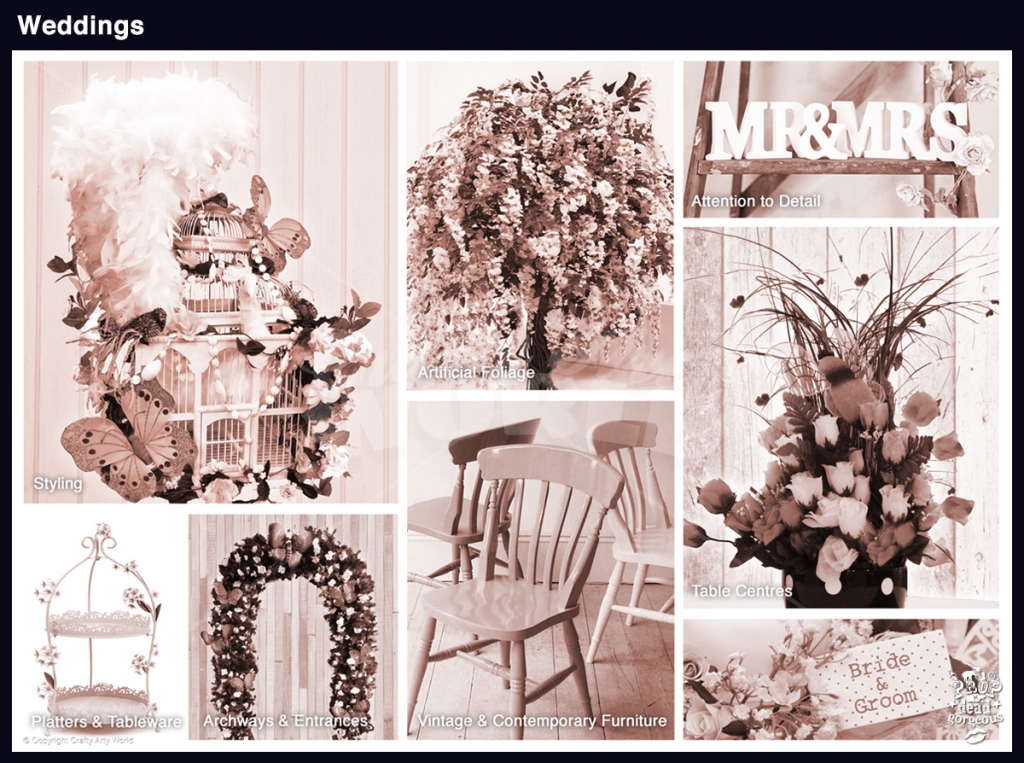 As the days get longer and the snowdrops are in full bloom, Spring is most certainly on its way. Here at Prop Dead Gorgeous, this means the start of the wedding season! For any bride-to-be or wedding planner currently looking for a little inspiration, we are on hand to help with this year's hottest trends…
Word is that feathers, sequins and glitter will be all the rage, which is music to our ears as here at PDG we practically breathe the stuff!
If you are looking for a classic approach to your special day, ombre pastels will maintain a strong presence this year, with everything from bridesmaid's dresses to flowers taking on a vintage watercolour effect. If like many, you are conscious of keeping your wedding 'green' (in the eco-friendly sense as opposed to colour scheme!), our warehouses are packed with faux foliage including dainty daisies, blooming blossoms and beautiful bougainvilleas in a spectrum of soft hues.
Themed Receptions remain ever popular, with couples looking to inject a little personality into their celebrations. This is where we really come into our own! Whether you're looking to have your guests tumbling down the rabbit hole for an Alice themed tea party, or you want to feel the sand between your toes with a seaside themed soiree, we can help to transform your venue at a price that won't leave you considering elopement!
From chic styling, to all-out theming for any venue, our meticulous attention to detail and uncompromising service never fails to impress. Why not email gemma.taylor@propdeadgorgeous.com to find out more?