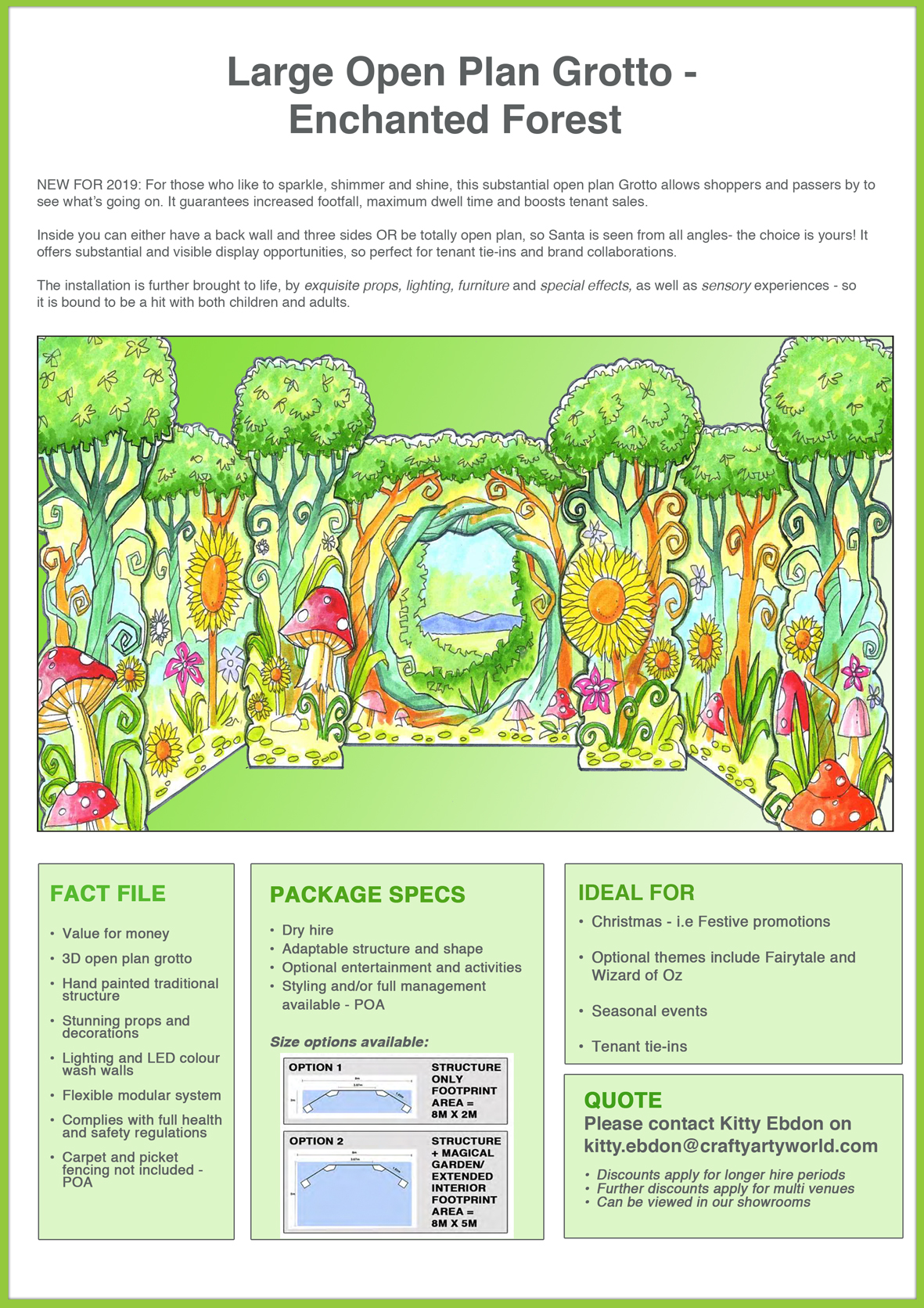 Half way through the year (well almost) and our festive Grottos are well underway.
Clients brief this year have been varied to say the least from traditional Candy Cane, Winter Wonderland, Treasure Island to a magnificent 'five-in-one' grotto already in commission. This top secret installation is truly magical but our lips are sealed who the lucky recipient will be!
Particularly popular are our open plan grottos, for those with smaller spaces – take a look at our fabulous Enchanted Forest – perfect for retail outlets!
If you are interested in finding out more about how Prop Dead Gorgeous® can help you with your Christmas installations, theme your next event however unusual it may be, or for more general prop hire visit www.propdeadgorgeous.com Alternatively if you would like to arrange a private visit our showrooms contact: Kitty Ebdon on 01300 345310 or email: kitty.ebdon@craftyartyworld.com