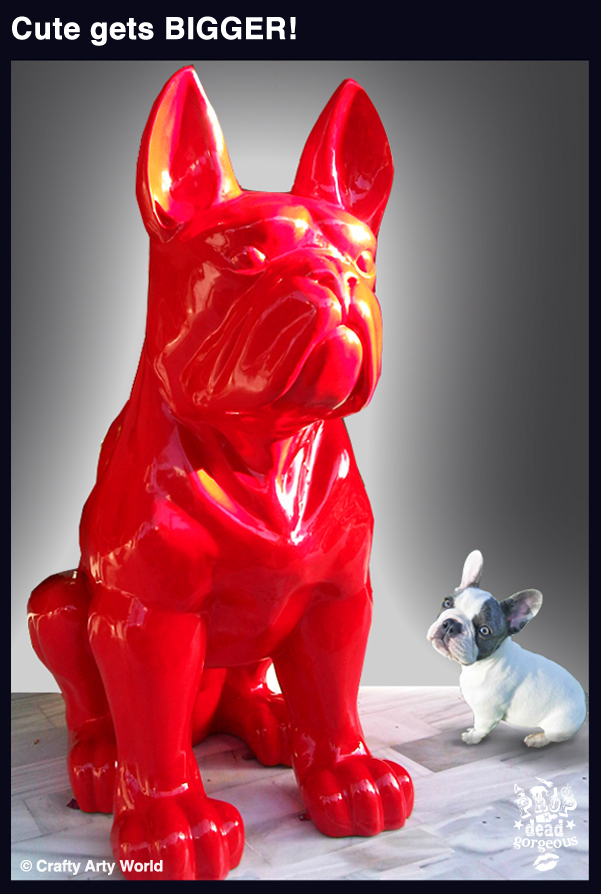 The festive season may be in full swing (well behind the scenes anyway!) but I am delighted to say that at Prop Dead Gorgeous it's not all about tinsel, trees and topiary.
This last year has seen some unusual commissions come in for film, retail and private hire. Bespoke props are what we do best!
If you can't find the right prop you are looking for from our vast catalogue, we can make it for you. With full time in-house illustrators, graphic designers, scenic painters, sculptors, animators and theatrical carpenters and costumiers, Prop Dead Gorgeous will bring your vision to life in exciting ways. With over 40,000 square feet of workshops and warehouses, we can cater for set prop and model builds of any scale.
We particularly loved the 'giant canines' installations, standing over 3m high, as shown by the real life famous little French bulldog pup, 'Sailor'. We obviously  have a thing about dogs, as next on the list is Snoopy's Dog House, ready for The Peanuts Movie which is out on 21st December.
For more details on bespoke props to hire and event dressing contact: