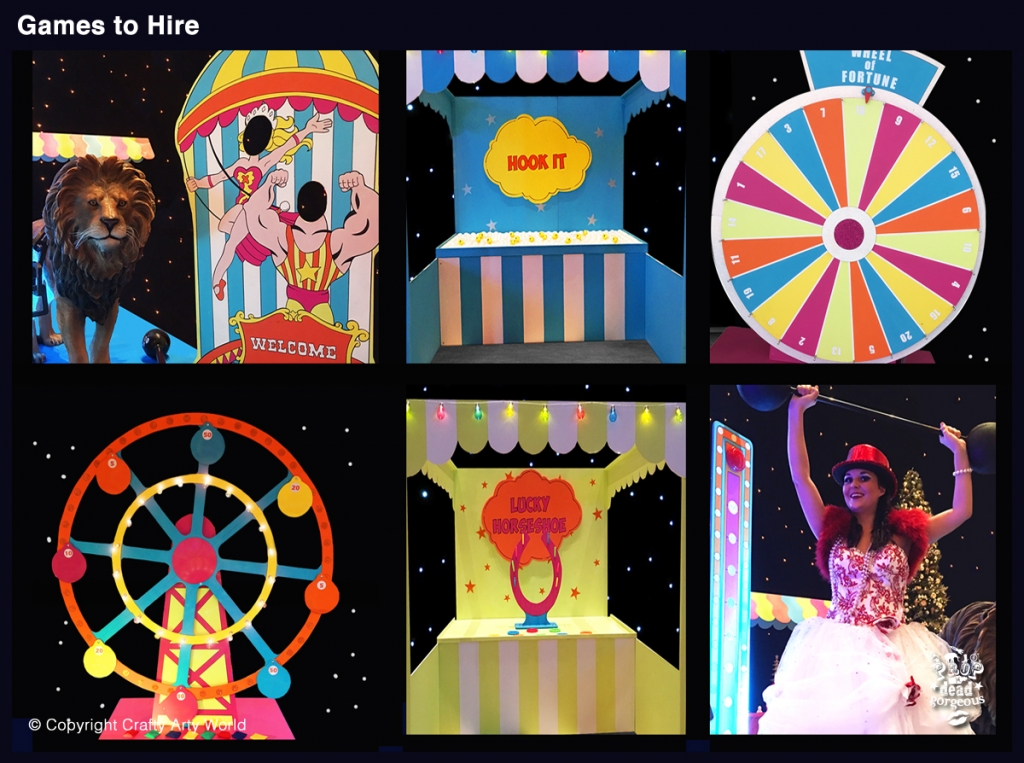 Summer's here and boy do we have a load of exciting new games to hire – just perfect for family fun days, private parties and weddings!
They are all bespoke to Prop Dead Gorgeous and not available anywhere else!
So what do we have?
Let's start with our amazing new Wheel of Fortune – just take a spin to be in with the chance to win a great prize. Then we have our giant new Ferris Wheel – just throw the beanbag into the pot and see where it lands – not easy when it's spinning though!
Then we have a loads of fun stalls – really top quality props in assorted shapes, sizes and styles. Choose your stall from Lucky Horseshoe, Aim Higher, Swing the Dice to loads more.
Selfie mad? Then pop your head though one of our fabulous Photo Peep Throughs and snap away. We have hundreds to choose from – all original and all made in-house by the Prop Dead Gorgeous team. Or why step up onto the podium and pose as 'The Worlds Strongest!'
As if that's not enough, we also have Magic Mirrors, Crazy Golf, Giant Garden Games, Circus Skills and just about anything else you can think of…
Want to know more? Then call Gemma Taylor on 01300 345 310 or email gemma.taylor@propdeadgorgeous.com