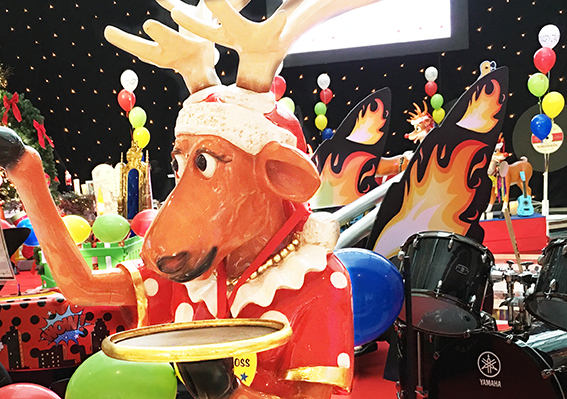 As the party season steps up, the CAW event teams are out and about on the roads delivering stand out events all over the UK and, goodness me, there's not even time even to say 'Santa stop here!' as the teams are way too busy!
Big Footfall® -our retail events division bigfootfall.com, is on a whirl-wind tour of retail promotions up and down the country, Prop Dead Gorgeous – our theming division propdeadgorgeous.com,  is knee-deep in glorious Grottos, set builds for New Year exhibitions and Winter weddings whilst Crafty Arty Parties is doing what is does best:  superb corporate fundays and Christmas events. In fact, one client who runs one of the most iconic venues in London said; "When I see your events compared to what some of my customers have in this same venue, I really feel they are missing out and it's not just about budget. It's the attention to detail and outstanding quality of your work that makes you a cut above the rest!" 
With 2018 just around the corner it's never to early to early to start planning your next event. We can help with original creative ideas and artwork, venue sourcing,  activities and entertainment, catering and all the bits in between!
For more information on what we can achieve for you email, kitty.ebdon@craftyartyworld.com or call 01300 345397