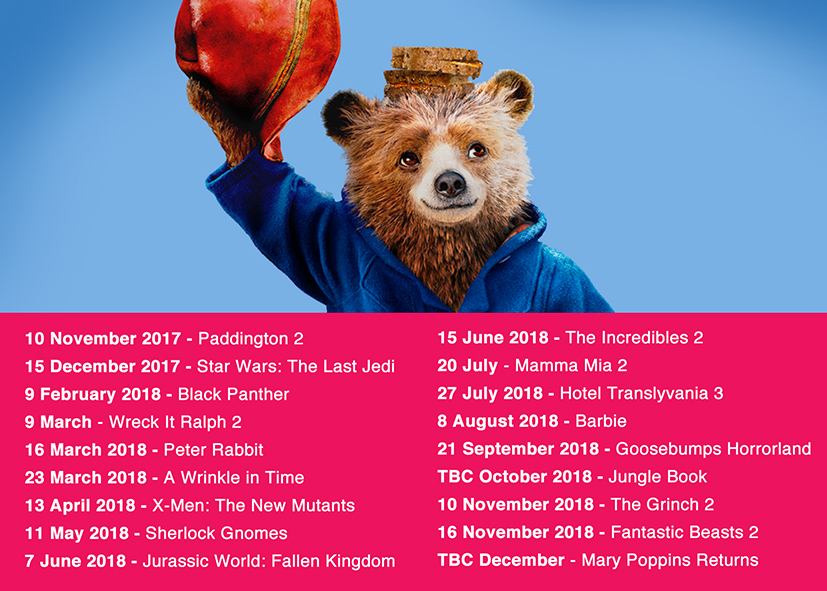 With so many fabulous family films coming out in late 2017 and going into 2018, it will be difficult to choose if you are organising a private screening for your guests!
Look out for Paddington 2, Star Wars: The Last Jedi, Peter Rabbit, Sherlock Gnomes, Barbie, and The Incredibles 2, to name but a few…
"Which movie? When's the release date? What venue? Not sure about the food or should you have pre-show entertainment and activities?" might just be some of the questions you have.
Well don't worry – that's where we come in. CAP are experts in all these areas and will work within your budget to help you make those important decisions including Theming and Dressing reception areas, character 'Meet and Greets', Photo Opportunities, Workshops, Goody Bags and more.
For more information on our fantastic private screening packages email kitty.ebdon@craftyartyworld.com or call 01300 345397