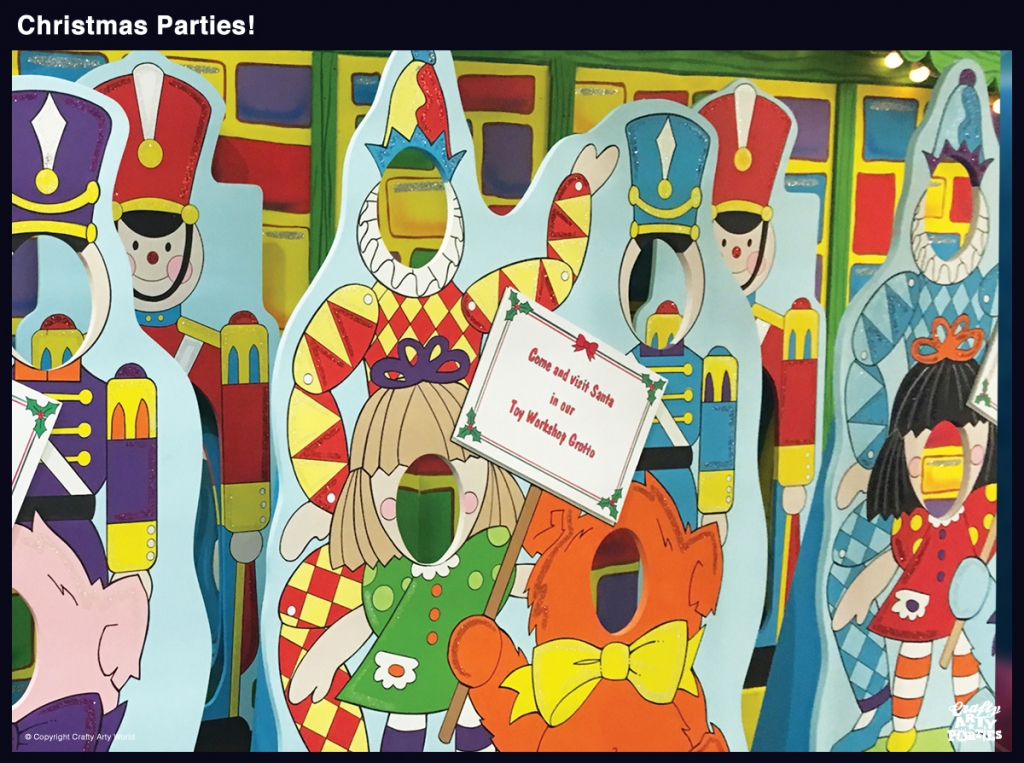 With Christmas not that far away, here at the CAW Group it's all systems go in the run up to the main event…
Our prop teams at propdeadgorgeous.com are knee-deep in Grotto builds, our retail division at bigfootfall.com are busy on window displays along with promoting their exciting new Beauty and Fashion service – The  Beauty Boosters, whilst Crafty Arty Parties, our 'family corporate experiences' sector, is whooping for joy as our clients have signed off their fabulous parties!
We love it when everyone is all prepared nice and early.
Don't worry though if you haven't quite got your festive event organised yet – we can help.
At Crafty Arty World we have teams of full time professionals on hand to assist with everything from prop hire and theming, retail promotions, beauty and styling events, brand launches, private screenings to the ultimate family Christmas funday.
You can visit our NEW Christmas showrooms for inspiration, tips and ideas for your next event, or we are happy to pop and see you at your offices armed full of exciting concepts and creatives.
Want to chat?
Then email kitty.ebdon@craftyartyworld.com or call 01300 345397