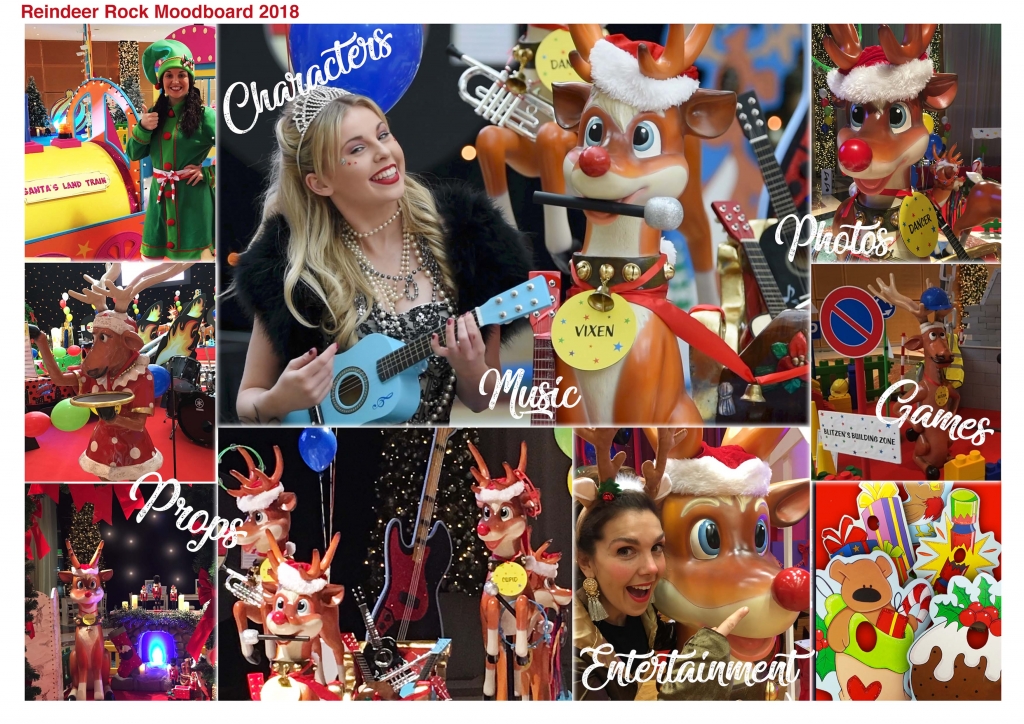 With Christmas just 95 days away are you ready to party?
Here at The CAW Group our teams are ready for the big day and putting the final touches to some great themes and entertainment experiences for not only corporate parties but also retail promotions across the UK (bigfootfall.com)
Who doesn't love Santa's Reindeer- all eight of them if traditional lore is to be believed!
Now at the last count in our theming company propdeadgoregous.com  festive showrooms, we spotted Dasher, Dancer, Prancer, Vixen, Comet, Cupid, Dunder and Blitzen not to mention the big boy himself, Rudolph.  Not kidding here ours is over 8 feet tall!
If you would like to know more about our fabulous parties, promotions or props then do please contact me at kitty.ebdon@craftyartyworld.com or call 01300 345 397 .You are very welcome to visit our wonderful showrooms, demolish cupcakes and coffee in our swanky offices or just stroke a few of our furry friends.