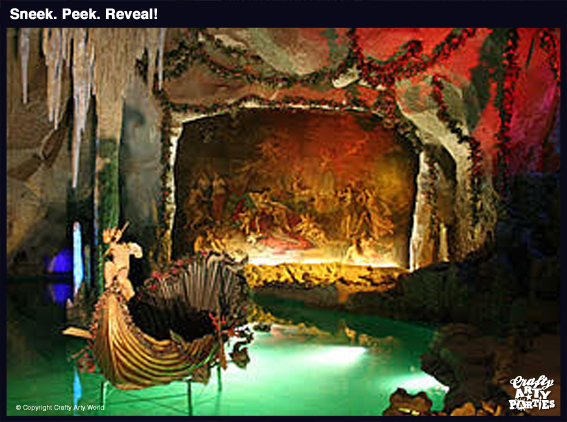 It's not that much of a secret that Christmas always comes early at Crafty Arty Parties. In fact, it starts way back in January when our many discerning clients set out their wish lists for 'stand out' events the following year.
During 2015, there have been many interesting concepts and ideas bouncing around corporate boardrooms, and although we can't quite reveal all at this stage, we thought we would let you take a 'sneak peek' glimpse into the world of Crafty Arty Parties, and the inspiration for some of these imminent  events.
Themes this year have been clear cut- either traditional, opulent or just 'out there,' and I have to say we rather do like the 'out there' events!
We have had all sorts of briefs including a  Japanese inspired Fun Day,  a Jack and the Beanstalk Farmers Market and even a Secret Grotto inspired by King Ludwig's fairytale castle in Neuschwanstein, the ones that were 'de rigueur' in gardens of wonderful country estates. Then you get the picture, right!?
Our prop company, Prop Dead Gorgeous is putting the finishing touches to some sensational props, and we are very excited to take delivery of our first herd of animatronic cows that you can actually milk (fake milk of course, darling)