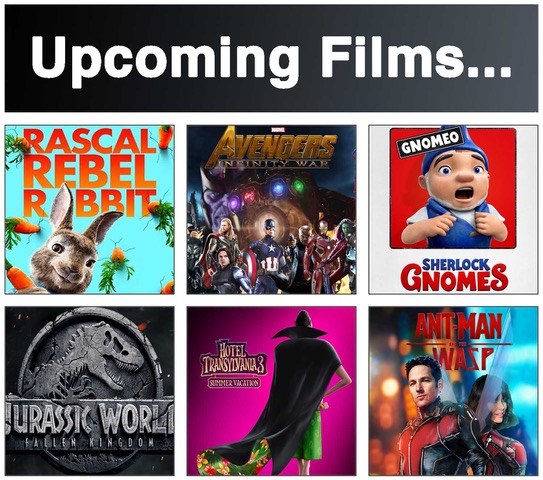 If you are a film buff like us, then you'll be well aware of all the brilliant family films out during 2018 and of course this makes the perfect excuse for a private screening!
Private Screenings are a great way to reward your clients or staff and offer an affordable alternative if the budget is not quite signed off for that Family Funday you are desperately trying to plan!
Here are just a few of our favourite films coming up this Spring and Summer 2018:
March – Peter Rabbit
April – Avengers -Infinity War
May – Sherlock Gnomes
June – Jurassic World: The Fallen Kingdom
July- Hotel Transylvania 3
August -Ant- Man and the Wasp
Not got a venue sorted or pre-show entertainment? Are you worried about the theming and dressing of the reception area, the food or even what to put in the goody bags?
Well don't worry, that's where Crafty Arty Parties come in. We are experts in all these areas and we can help with as little or as much as you want.
For more information on our fantastic private screening packages email kitty.ebdon@craftyartyworld.com or call 01300 345397