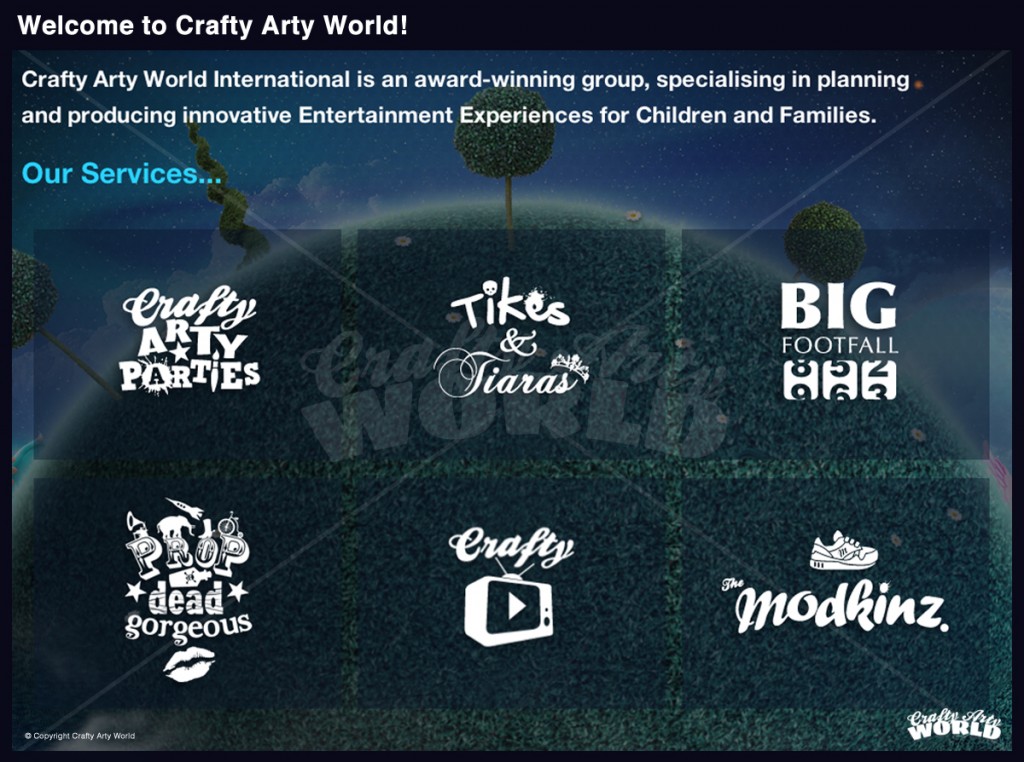 Hello and welcome to Crafty Arty World International! The world class and multi award-winning international group of companies specialising in creating, planning and producing innovative entertainment experiences which children and families love.
Here at CAW, we have been working hard to bring you a new and exciting website bursting with case studies for some of our prestigious clients, awards we've won, galleries and the latest news and updates.
With no agency fee and exceptional value for money, CAW will deliver your dream event on time, in budget and to a new level of excellence.
Crafty Arty World International is made up of Crafty Arty Parties, Tikes & Tiaras, Prop Dead Gorgeous and Big Footfall, each excelling in their own area of the events industry. The collective divisions within CAW means our production teams have experience working within every sector of the events industry, from corporate fundays, to retail entertainment experiences, elite private parties and film screenings.
A combination of these companies has resulted in CAW becoming a successful, innovative and 'one-stop' force with every conceivable service under one roof, offering unbeatable value for money with no compromise on quality of service or products.
P.S. Don't forget to look at our new showreel too – parties, promotions and props that make you 'Happy'!