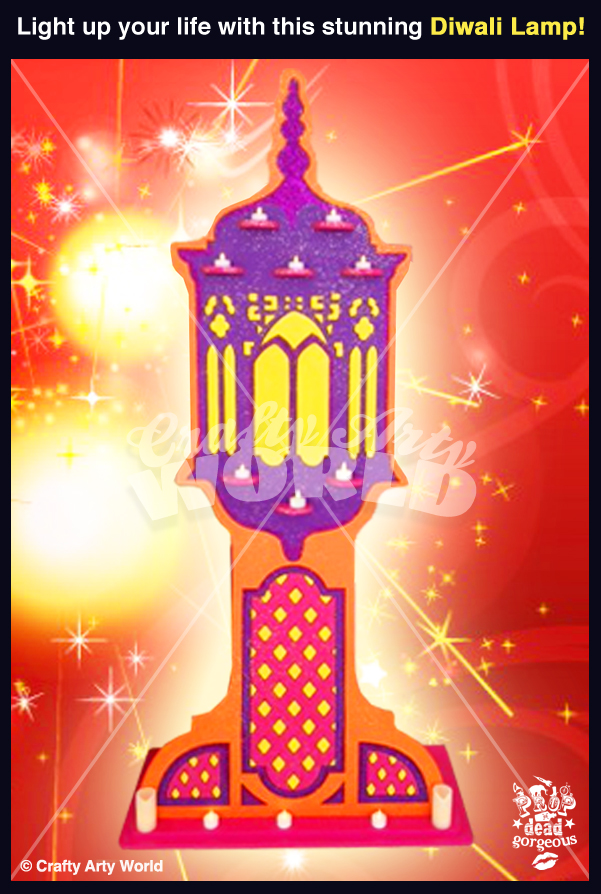 This Thursday marks the celebration of Diwali and here at Crafty Arty World we are celebrating with a bang!
Diwali – also known as the Festival of Light – is an ancient Hindu celebration, taking place in Autumn every year and spiritually signifies the victory of light over darkness over five days.
Throughout the week Crafty Arty World will be celebrating Diwali through our retail division Big Footfall.
In honour of one of the key parts of the festival, the lighting of Diyas (lamps and candles) Crafty Arty World's prop hire and theming division Prop Dead Gorgeous have been busy creating our very own selection of bright and colourful lamp props to hire – and here is just one of them:
Let us know what you think!