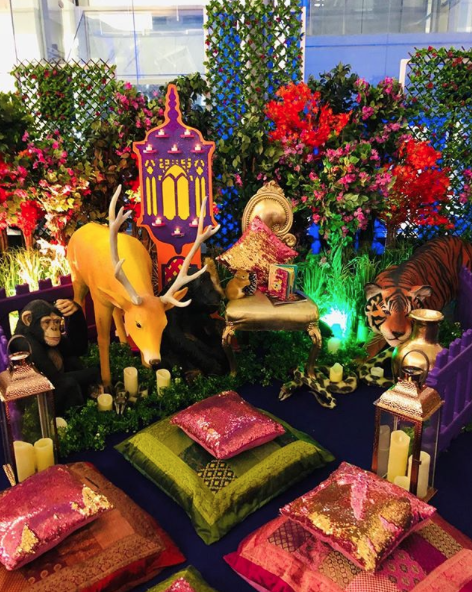 Big Footfall® won the contract to deliver some stand out retail installations to celebrate Diwali, the Hindu Festival of Light just recently.
Lasting five days, Diwali is one of the busiest times in the retail event calendar embracing different cultures, but typically Hinduism symbolising the spiritual victory of light over darkness, good over evil and knowledge over ignorance.
Props were provided by our in house theming company propdeadgorgeous.com who transformed centres spaces into a myriad of fauna and flora from forests with bears, deer and squirrels to stunning 10ft flower walls. Working closely with local communities, entertainment included spectacular dancing shows, home decoration activities and workshops along with guest appearances from famous Indian characters…
If you would like to know more about how BFF® can help your centre increase footfall and boost tenant sales, then contact kitty.ebdon@craftyartyworld.com or telephone +44 (0)1300 345 310.