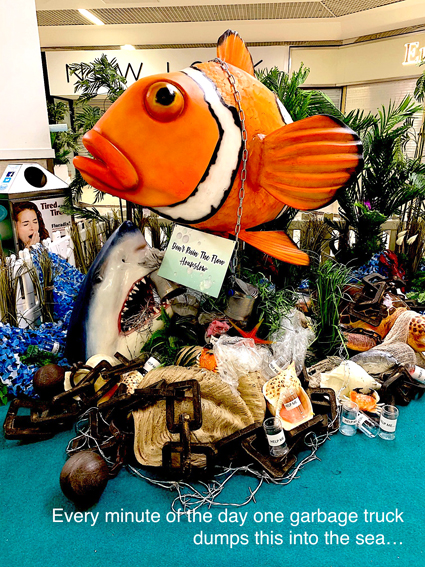 Sustainability is on everyone's minds theses days and none more so than in the retail world, with many global brands long launching their own eco initiatives and pledges.
2019 has seen a further major drive in shopping centres across the UK and Big Footfall® has been the 'go to' company to deliver some stand out 'save the planet' campaigns during school holidays.
Eyecatching and thought provoking installations with props provided by our own in house theming company propdeadgorgeous.com have captured everyone's attention, along with an assortment of interactive experiences ranging from fun mobile pantomimes, upscaling workshops, to photo opportunities and meet and greet custom-made characters.
The battle to save the planet is an on-going drive here at Big Footfall® and if you would like to know more about how BFF® can help your centre increase footfall and boost tenant sales whilst doing your bit for the environment, then contact kitty.ebdon@craftyartyworld.com or telephone +44 (0)1300 345 310.